Moore Products
Replace your obsolete Moore Products 512K and 522K with new Trutegra HIK-512 and HIK-522
These original instruments have been discontinued and are no longer supported by Moore Instruments. Our replacement is designed to be a "form, fit, and function" replacement for the instrumentation and to directly replace the aging hardware.
Replace Obsolete 512K & 522K Moore Products Mini Loading Stations Moore Instruments HIK-512-R Reverse Acting Trutegra Replacement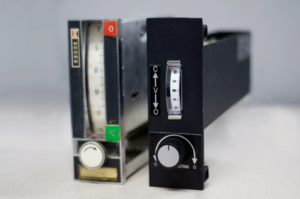 Trutegra's replacements for the Moore Products models 512K & 522K employ two modern devices; a 1.75-inch rectangular pressure gauge and a mini pressure regulator. Both are installed in a custom powder coated metal panel mounting case designed to fit the original cutout.
The devices have been designed to be a "form, fit, and function" direct replacement for the obsolete instruments. The pneumatic connection on the replacement is designed to connect to the existing utilities, including the same 1/8″ female NPT connections, ensuring a painless transition from outdated Moore Instruments to the new Trutegra replacement.
Trutegra HIK-512 & HIK-522
Designed for function and serviceability
Like the original instrument, Trutegra's 512-R Mini-Loading Stations provide 3-15 PSI outputs using the pressure regulator included on the front of the station. The black, powder coated faceplate houses a 1.5″ gauge which shows the pressure in a percentage form. The gauges are easily serviceable from the front of the device. Replacement gauges and regulators can be provided if necessary.
For additional information including purchasing, contact Trutegra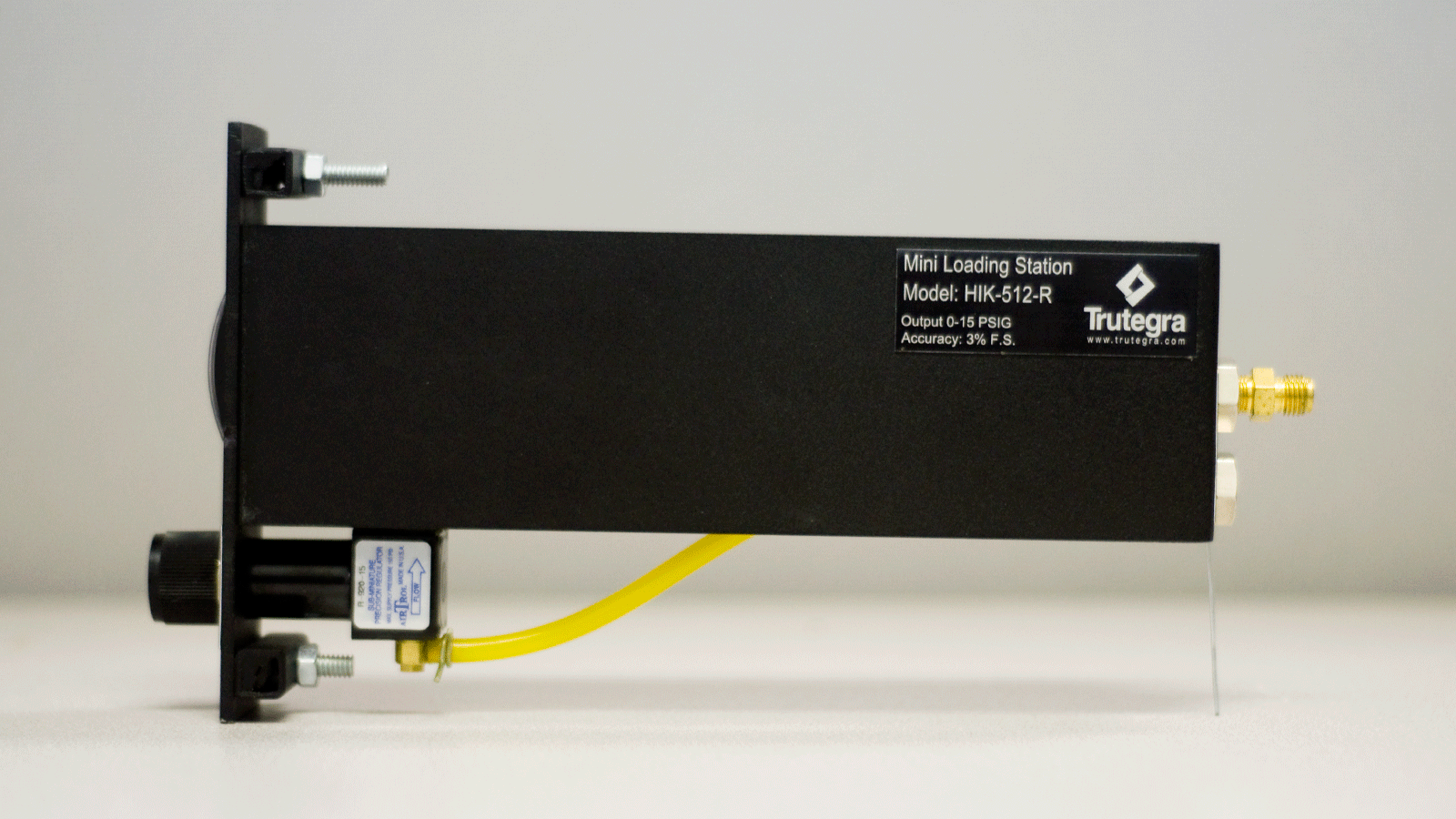 Trutegra offers replacements for obsolete Moore Products:
Trutegra HIK-512 & HIK-522
HIK-512-D
Single Gauge, Direct Acting, Replacement for Moore Products MPC-512K
HIK-512-R
Single Gauge Rotated 180 Degrees, Direct Acting, Replacement for Moore Products MPC-512R HIK-522-D
Dual Gauge, Left Output Gauge Needle is Red, Right Feedback/Process Variable Needle is Black