Control Panels
Control Panel Design and Assembly
Trutegra has a reputation of consistently meeting customer delivery requirements by producing quality control panels and systems.
 

In-house panel fabrication, assembly, wiring & testing

 

Standardized quality and testing procedures

 

Panels assembled to current NEMA and NFPA standards

 

UL508A certified

 

CSA certified

 

UL698A certified

 

CE Conformity available upon request

 

Panel retrofits on customer site

 

Custom enclosures and layouts

 

Unequaled quality, craftsmanship and attention to detail

 

Quality components and accessories as standard

 

Wiring and component assembly is neat, well-organized and clearly-labeled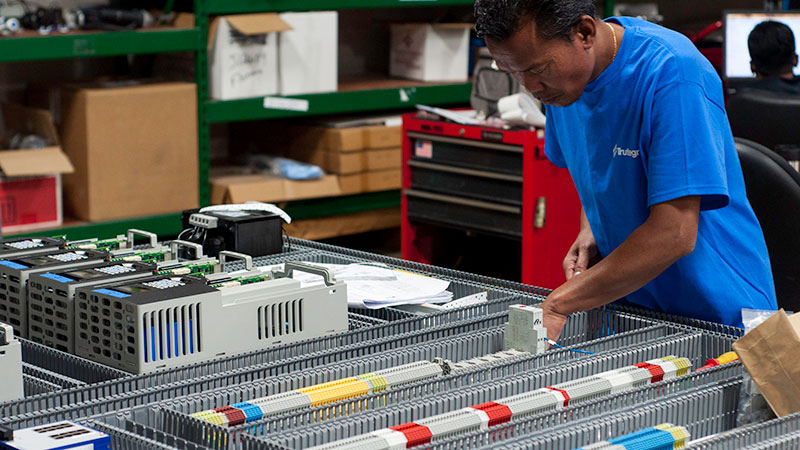 Panel Shop
Trutegra's 12,000 ft office space is home to a full control panel shop
We take pride in our panel assembly. All of our control panels are built in-house by our UL508A and UL698 certified panel shop to our superior quality standards. We offer control panel design, assembly, wiring, and testing.