AC and DC Drive Systems
Drive System Experience
Trutegra has been developing and installing complex variable speed drive systems for more than 30 years.
A broad-based knowledge includes:
 

AC variable speed drives using simple Volts/Hz control, sensor-less vector control, flux vector control and field-oriented control

 

AC drives with:

Common DC bus (non-regenerative with or without braking chopper)
Shared DC bus/shared AC/DC bus (with or without braking chopper)
Regenerative bus supply (active front end)
Shared regenerative braking configuration
Parallel regenerative braking configuration

 

DC drives

 

Lifting applications using encoder and encoder-less torque proving

 

Tension control

 

Bulk inverter applications

 

Synchronous motor control

 

Extruder applications

 

Motion control applications

 

Material handling applications

 

Positioning applications

 

Forced draft blower applications

 

Pump applications

 

Calendar line applications (tire industry)

 

Winder controls (surface winders/center winders)

 

Energy conservation

 

Automated drive parameter management

 

AC & DC drive maintenance and repair
Drive system design is a core business at Trutegra. Projects range from simple stand-alone drives, to complex networked installations with hundreds of individual drives. Trutegra engineers are experienced with design issues such as:
 

Dynamic braking

 

Torque proving

 

Regenerative braking

 

Power dip ride-through

 

And many more…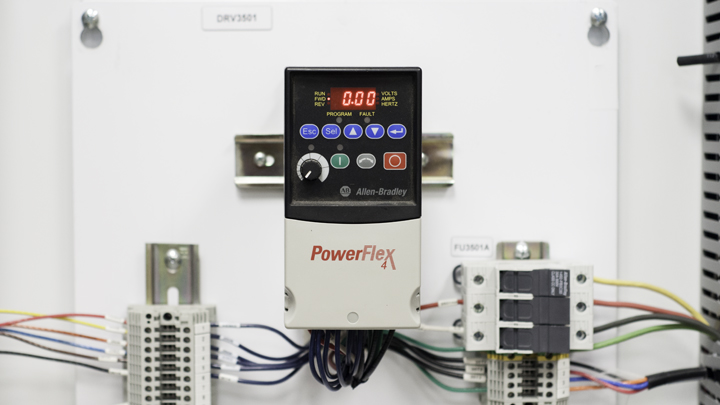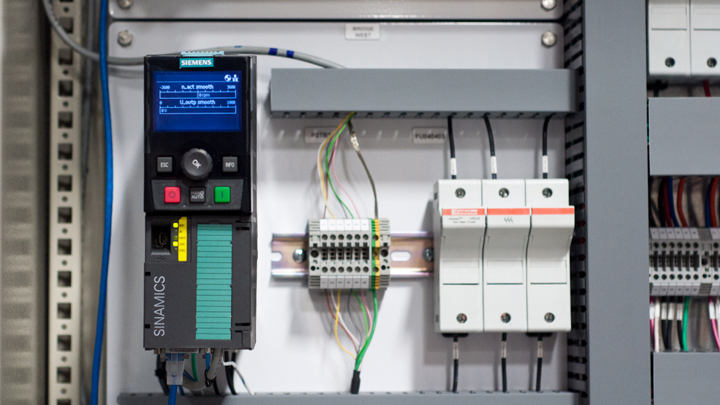 Upgrade Older Drives
Older machines creating high maintenance costs can be up-fitted with new drives.
Often DC motors can be replaced with AC motors and drives to reduce maintenance costs and improve up time, or existing motors can stay in place while the drives are replaced. Newer technology drives offer many communications options, and provide the opportunity to greatly simplify control wiring as part of the retrofit. In some cases, this can significantly reduce machine downtime due to problematic control wiring. New technology drives also offer advantages in improved reliability, energy savings and enhanced performance.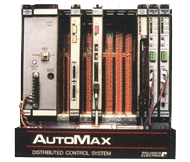 AutoMax Drive System Upgrades
Trutegra can update your existing aging or legacy Reliance AutoMax Drive System by re-configuring for ControlLogix – enabling the new controller to communicate with the existing Reliance I/O, HMI, and other AutoMax controllers. Our years of automation experience allow us to apply a solution that meets your unique needs, including performance, budget, and timeline.
These conversions benefit your system by improving reliability, increasing productivity, minimizing downtime and implementation costs by reusing the existing I/O, and reducing requirements for spare parts.
Drive Service and Support
Through our highly-experienced field engineers, Trutegra offers 24/7 technical support on-site, remote, online, and by phone including:
 

Drive programming start-up

 

System commissioning

 

Emergency breakdowns

 

Troubleshooting

 

Diagnostics

 

Repair