Advanced Networking Services
Offering a Full Line of Network Services
Traditional Wireless
Trutegra is a recognized leader in industrial communications, and with saying that wireless is no exception. With experience on nearly all major brands of industrial hardware, Trutegra can select what's right for your project and assist with all phases of the project. All wireless installations begin with a comprehensive Wireless Site Survey utilizing industry-leading software. The results of the survey are used for locating equipment and antenna selection. Once the equipment is installed and configured, a follow-up survey is performed to validate the installation. Trutegra offers all of these services in-house.
Leaky Coax
Where traditional wireless systems aren't the right fit, or other requirements and restrictions prevent its use, "Leaky Coax" may be the solution. Utilizing a specialized cable as a low power antenna, these systems only emit a signal for a very small distance from the cable. This reduces the potential interference with other systems, and enhances security. The cable can then be mounted along the path of the vehicle following bends and elevation changes.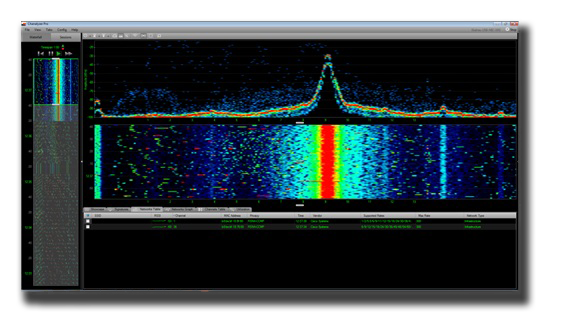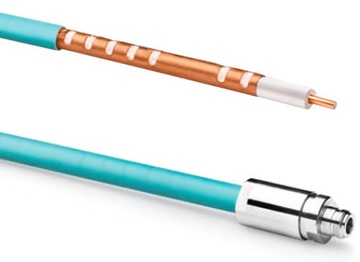 Managed Networks
Today's Ethernet networks are more than just a simple network hub and cabling. When your process incorporates multiple work cells, video, and other unique situations on the same network as process control, advanced techniques are required to ensure that your process communication doesn't suffer. Managed switches are becoming more prevalent on the plant floor, and without a strong IT background and mindset can be challenging to implement. Trutegra is well-versed on configuring the proper QOS, routing, or VLAN setup to make this happen.
Remote Access
Today's manufacturing environments have demanding uptime requirements. Waiting hours or even days for a technician to travel to your site is fast becoming unacceptable. Utilizing industrial remote access solutions for OEMs, integrators, and internal engineering/maintenance alike can eliminate this delay. Trutegra offers solutions to make this happen, and has the knowledge to secure them properly to prevent unauthorized access to other equipment.
Interfacing with Plant/Corporate IT
Trutegra is uniquely positioned to assist plant engineering "negotiate" with IT to get the access they need while appeasing IT security policies. While it may seem trivial, these two departments are often in disagreement about their needs and what is an acceptable solution. As a proven industry veteran with decades of experience in both sides of this battle, Trutegra often comes to the aide of both parties to work out solutions that are approved by both engineering and IT alike.