ICS 5000 Replacement
Trutegra is experienced with many different positioning devices.
Trutegra Engineers have applied hundreds of Distance Meters in a wide range of applications.
Choosing the right distance meter can be challenging when dealing with extreme distances, high or low temperatures, dusty or foggy conditions, or corrosive areas. Trutegra has experience with all of these, and can help choose the right instrument for the job.
In some cases, the best instrument may be a laser, bar code or code rail reader, a cord-reel absolute encoder, or various other types of distance meters. Trutegra has broad experience with all of these devices, and can help bring this experience to your project.
Repair and Replacement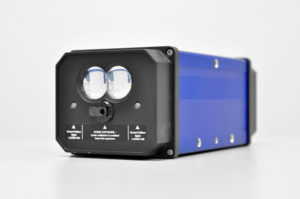 Trutegra is one of the only remaining companies capable of repairing and replacing outdated Trimble ICS 5000 and Geotronics TCS-4000 units.
Trutegra, with authorized sales representative, GPR Material Handling, offers advanced position control for cranes, hoists, AS/RS, and automated material handling with its ABICS and SIBICS products. These Allen-Bradley and Siemens based solutions are transparent replacements for legacy positioning products including Trimble ICS 5000 and Geotronics TCS-4000. ABICS and SIBICS easily integrate into a retrofit, rebuild, or new installation.
In situations where upgrading to the latest, proven positioning technology is not possible, Trutegra offers repair services for your old Trimble ICS 5000 units. After talking with one of our engineers, simply send the unit to us for an evaluation and a repair estimate. There are even 'loaner' units available that can be installed in the interim to prevent downtime.