Anti-Sway
A Solution for Dangerous Swaying Movements
No-Sway automatically makes a quick movement to stop motion, and reposition itself into the proper location.
Trutegra's "No-Sway" uses input shaping technology to modify move profiles so that load swing is all but eliminated. Load Sway can rob you of cycle time and create hazards for your operators. No-Sway is the best solution for indoor cranes where natural load sway is predominant over wind or other outside disturbances.
View our No-Sway installation at The Port Marina in Ft Lauderdale, FL.
Standard crane control systems will use a techinque called trapezoidal movements. When trapezoidal moves are used, excessive sway can occur. This natural sway that occurs can impact quality, create safety problems, and lengthen cycle times. Trutegra's No-Sway system addresses all of these with proven technology that is easy to implement, even on existing equipment.
Tuning the speed profile using S-Curve can eliminate sway for a particular speed and distance, but the only way to eliminate sway for all combinations of speed, acceleration, and length of move is by applying input-shaping, combined with a mathematical tool called convolution. Trutegra applies the No-Sway solution under license from a Massachusetts based research company who developed and optimized this patented technology in work first done at MIT.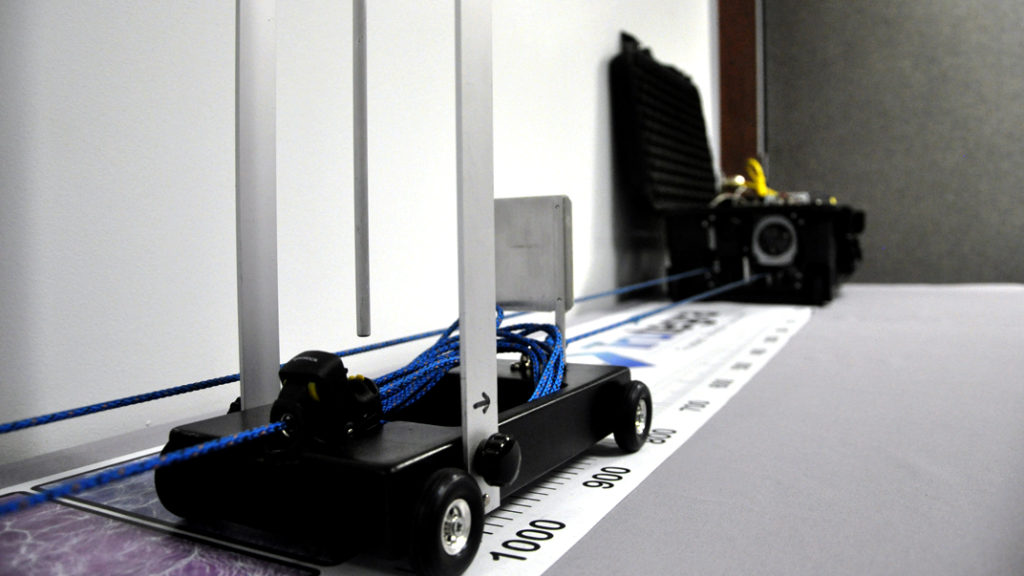 No-Sway can be used in any standard Siemens or Allen-Bradley PLC
Point-to-point moves are executed using Trumotion, which is Trutegra's proprietary closed loop positioning system, designed to work seamlessly with both Siemens and Allen-Bradley products. Benefits of No-Sway include:
Improved Safety
High-Precision Moves
Increased Productivity
Closed-Loop Control
Off-The-Shelf Equipment
Easily Implemented on Existing Technology
Functions in Both Manual, and Fully Automated Modes